Simple SEO is a lightweight and to the point SEO plugin add-on for the Sweetness Theme Framework. It takes most of the typical settings you would see in other SEO plugins and automatically apply it to your site.
What Simple SEO does:
Sets noindex/follow to archive pages - categories, tags, author, attachments, 404, and search.
Adds previous/next pagination meta tags for archive pages.
Adds Webmaster Tools verification tags
Open Graph Meta tags
Canonical URL
Redirect for author archives and attachments
Google Analytics tracking
Per page title, description, canonical url and robot rules.
Schema JSON for local search.
What Simple SEO does not provide:
If all you need is a simple SEO plugin that works for you to add the needed tags and reduce the possibility of duplicated archive content, then this is a must. If you need a tool with more options then we recommend WordPress SEO by Yoast.
SEO Options
You'll find the plugin options in the main Theme Options admin page under the SEO tab.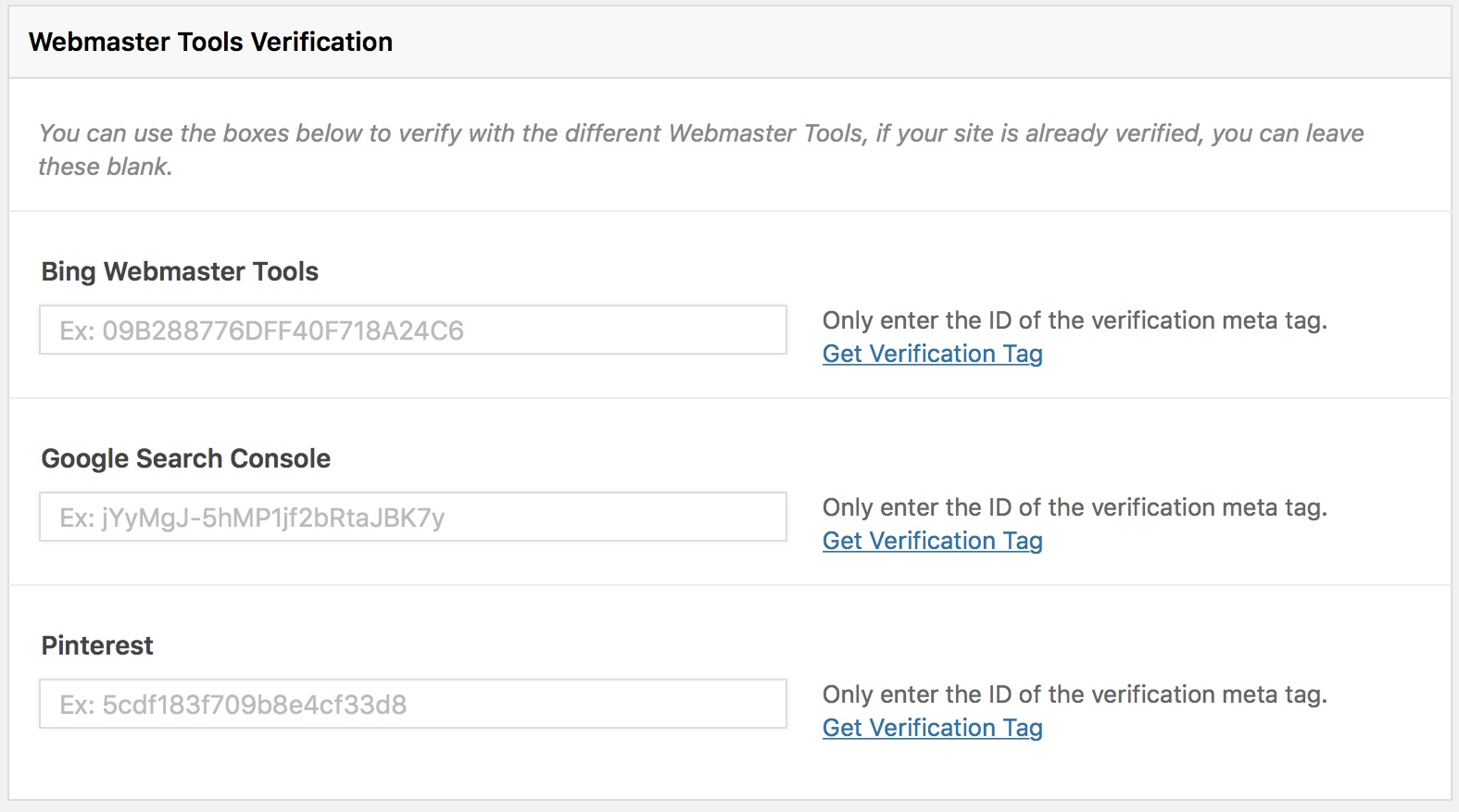 Webmaster Tools
Google, Bing, and Pinterest fields are available to enter your verification tags. You only need to enter the tag ID and not the entire script.

Google Analytics
Your Google Analytic tracking ID can be entered here.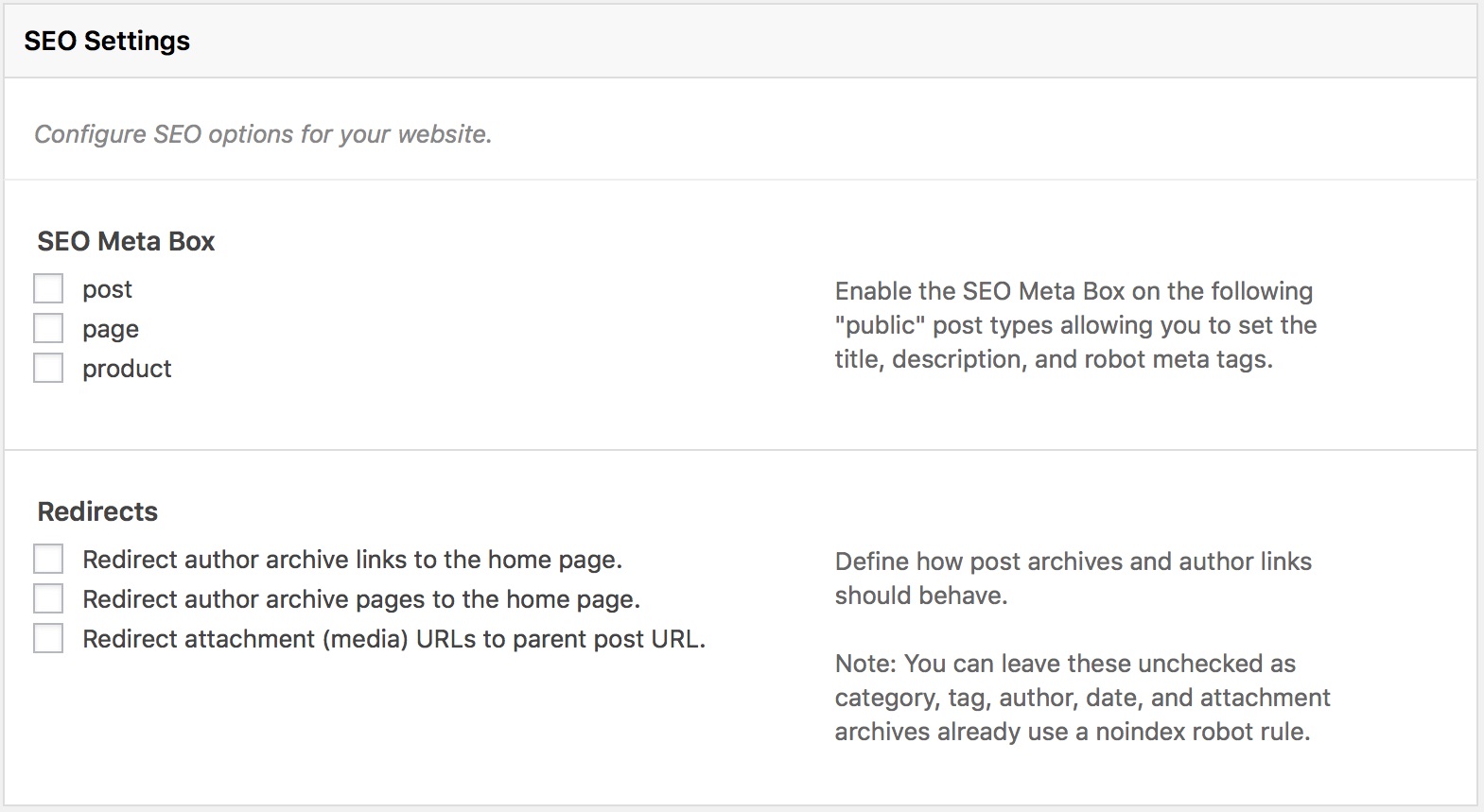 Main SEO Settings
Here you can specify the post types that the plugin will add a meta box to edit the page meta title, description, and robots rules. By default, Pages and Post are enabled. Only custom post types that are public will be listed here.
The redirect options are useful if you are using a single author website/blog. 99% of the time, the main blog archive will be the same for the author and thus creates a duplicated content warning if not redirected.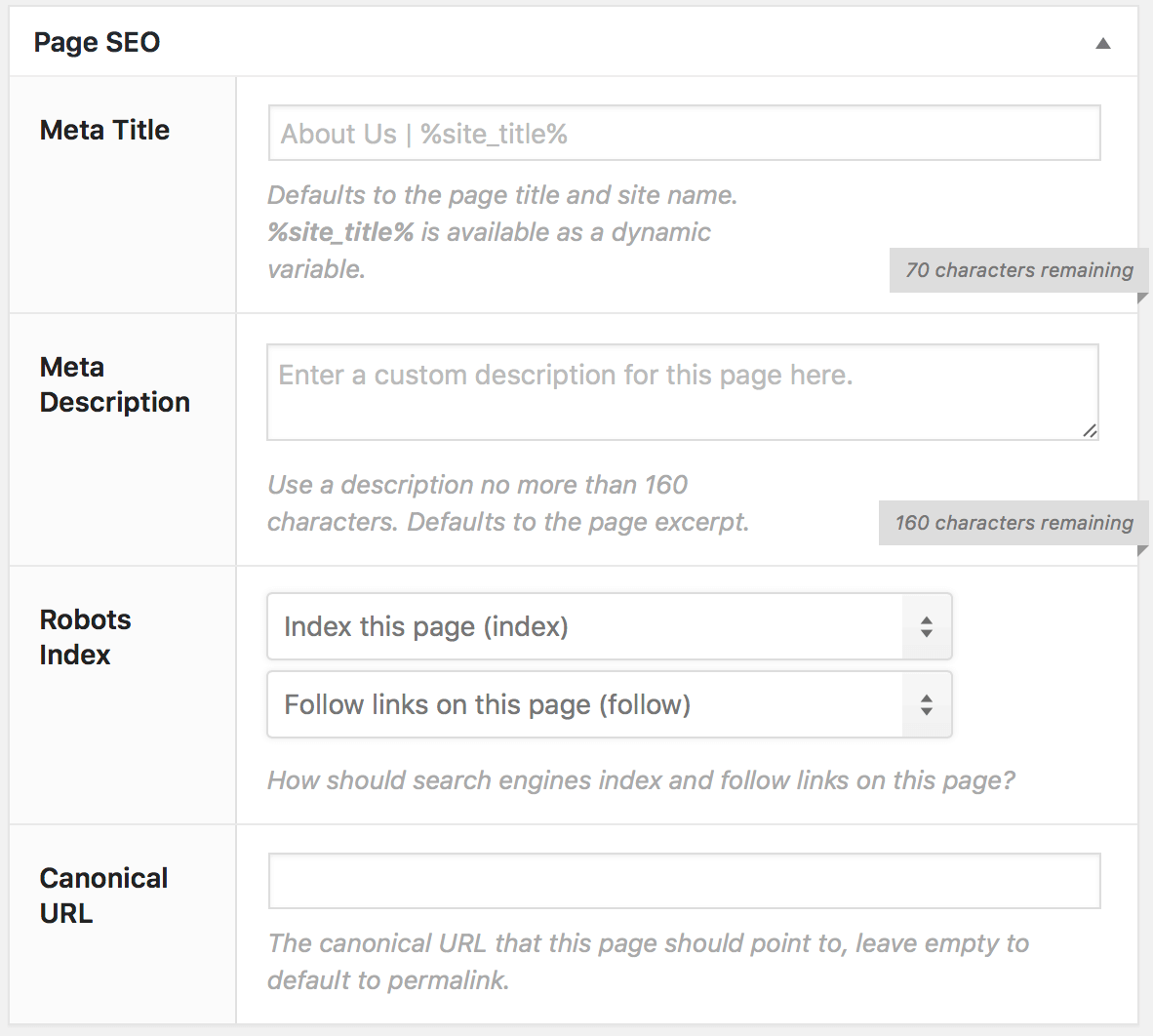 SEO Metabox
When a post type is enabled to use the SEO options, a new metabox will be added to the admin of those pages. Here you can specify a different meta title, meta description, robots rules for indexing and following, and the canonical URL if needed. For meta title and meta description, there is a max character requirement for Google SERPS.
Meta Title: By default this will use the page title name followed by the site name.
Meta Description: By default this will use the first 160 characters from your page content but you should set this content yourself to be unique and formatted correctly for online search results.
Robots Index: Sets how this page should be viewed by search engines.
Canonical URL: If needed, you can set a different URL that this page should belong to. Most of the time you don't need to enter anything here unless you are perhaps doing an A/B test.
Schema Options
Next to the SEO tab in Theme Options there is also a tab for Schema. Schema is rich markup added to the header of your website to help increase local information about your website for search engines.